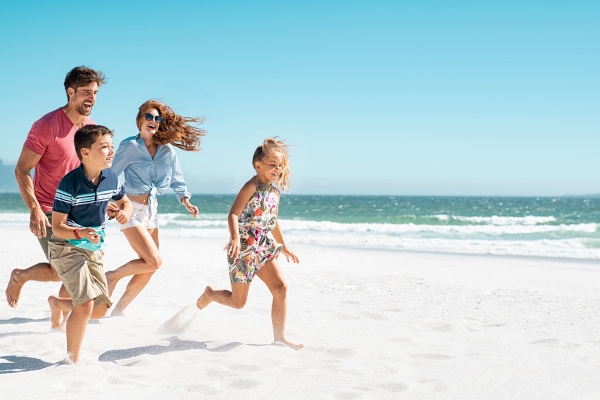 According to a study by Bankrate, Americans spend $1,979 per year on summer vacations on average. The warm weather, coupled with the fact that kids are on holiday, leads to filled up flight schedules, decreased availability of hotels and resorts, and surging costs that put summer travel out of reach for some people. The more reason you should start saving for a summer vacation early enough.
In this post, we discuss actionable tips that will help you start saving for a summer vacation with ease.
Set up a savings account to start saving for a summer vacation
The first step in saving for a summer vacation is to start early. To have a wonderful summer vacation that will not strain your pocket, you should start early by opening a savings account. Talk to your bank to see if they can open you a separate savings account where you will keep away some money monthly. This will help you to keep track of your money and help you focus on making it grow. Make sure you review your account often so that you can keep yourself motivated while saving up.
Cut down on leisurely expenses
If planning to go for a vacation scale down on leisurely expenses. Some expenditures will drain your budget. Check your spending habits and make sure you stick to your monthly budget. For example, avoid unplanned spending, and do not make any hasty or last minutes trips. Also, you could scale down your entertainment allowance. Scaling down does not mean you do away with them just reduce. Always have a saving mindset to make the vacation a success.
Prepare your own meals
Eating out in restaurants and hotels can be very expensive, especially when done on a regular basis. That's why eating in can be one of the best ways to help your process of saving for a summer vacation. Research has shown that cooking your own meals at home is way cheaper than going to the restaurant. Always make it a habit to prepare meals for your family at home. Preparing meals is not only an amazing way to bond but also helps you to save.
Liquidate some items
Sell some items in your home that you don't frequently use and turn them into cash as a way to continue saving for a summer vacation. Identify items that are in your house that can be liquidated easily. This is a great way to add to your savings account. The only thing you need to be careful about is to make sure that all the proceeds from the sale go to the savings account.
Plan for your summer vacation
Another great way to save for a summer vacation is ensuring that you have a laid-out plan of how you will spend your vacation. On your plan, have an itemized schedule and appropriated cost for each activity- this will help you budget for your vacation. Planning will not only help you save more money while on vacation but also enables you to identify the best activities to take part in while on vacation.
Go for an all-inclusive resort
If you're able to get a good deal at an all-inclusive resort, you can save more money than you might realize. Resort packages offer pretty low prices that generally include your hotel stay, food and drink, entertainment, and other activities. All-inclusive resorts are cheaper compared to getting these services from different places, which will cost you more. However, before committing to this plan, be sure to consult with your family to ensure they also prefer a resort vacation.
Summer affords us an excellent opportunity to enjoy adventures and leisure both locally or wherever our hearts might desire. Summer vacations, however, need not cost you an arm and a leg. With careful planning and dedicated saving, you can afford yourself and your loved ones a deserved vacation in a place of your choice. Finally, start saving for a summer vacation early so you can achieve and surpass your set savings target.