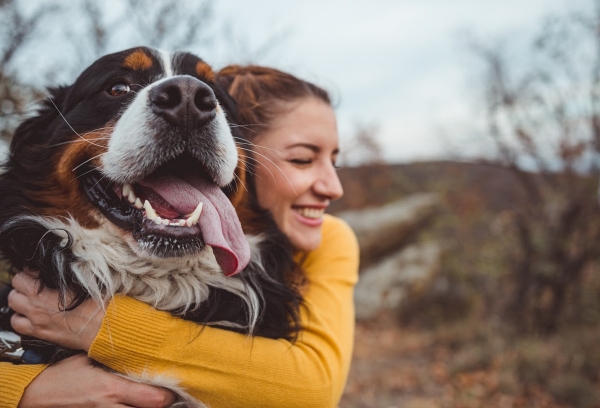 You love your fur baby, but it's no secret that pet ownership is an expensive proposition. Vet bills, pet food, grooming, and those irresistibly cute toys and accessories add up quickly. According to the American Pet Products Association, Americans spent a record $72 billion on pet care in 2019. It is possible to keep your four-legged friend happy and healthy while keeping your budget in check. Consider a few of these common-sense strategies on how to save money on pets.
1. Prevent serious problems with regular veterinary care.
One of the best ways to save money on pets is to regularly visit the vet. Don't be tempted to skip the costs of regular veterinary checkups. You'll keep your pet healthy and increase the chances that any problem will be noticed before it becomes an expensive emergency.
Keep up to date with necessary vaccinations and treatments to prevent fleas, ticks, and heartworm. Look for low-cost rabies clinics that may be offered from time to time in your area.
2. Find online deals on pet food and prescription medications.
You'll save by buying cat food and dog food from online sources like <a href="https://www.chewy.com/"target="_blank" rel="noopener"> Chewy </a> rather than the pet store. Many online suppliers even offer free shipping. A bonus for you: delivery right to your door--no lugging those hefty bags of kibble.
You don't need to buy prescription meds such as flea and tick control from your vet. Simply ask for the prescription and purchase from a reliable online source like PetCareRx.
3. Give DIY grooming a try.
If possible, treat your pet to at-home grooming, bathing, and nail clipping. This is one of the easiest ways to save money on pets. While this can sometimes be a challenge, take advantage of readily available YouTube videos to learn the proper techniques. Hint: some vets will throw in a free nail clipping during a regular office visit.
4. Consider the pros and cons of pet insurance.
If you're considering pet insurance, do your research and check out customer reviews. Be sure to compare copays, deductibles, and coverage. Some plans cover emergency care and surgeries, while more expensive plans cover preventive care.
Insurance may pay as much as 90% of expensive pet procedures, but be sure that a monthly premium is within your budget. It may make more sense to put away a few dollars each week for a pet emergency fund.
5. Avoid the urge to splurge.
When trying to save money on pets, or anything for that matter, always resist the urge to spend unnecessary money. It's fun to spoil your favorite kitty or puppy, but cutesy accessories and pet toys are budget busters. Focus your spending on buying quality necessities such as collars, ID tags, and leashes and avoid the temptation to splurge on that oh-so-cute but pricey sweater or trendy doggy tee.
DIY your pet toys. Your kitty will enjoy batting a ball of dangling yarn just as much as an overpriced cat toy. Dollar store tennis balls and Frisbees provide plenty of fun exercise for you and your canine companion.
6. Bargain shop for pet supplies.
The variety and convenience offered by the big box pet stores can be enticing. But you'll save big on pet supplies by dollar store shopping for items like bowls, toys, brushes, and even pet beds.
Check out yard sales, Craigslist and thrift shops for big-ticket items like carriers, cat furniture, and other pet supplies.
7. Adopt from an animal shelter.
When you're looking to add a new dog or cat to the family, head to the local animal shelter. By choosing a rescue pet, you'll pay far less than the cost of buying from a pet store or breeder. Your adoption fee may even include the cost of spaying or neutering, microchips, and shots. You'll be giving a stray animal a loving home and giving yourself the priceless gift of a new furry friend.