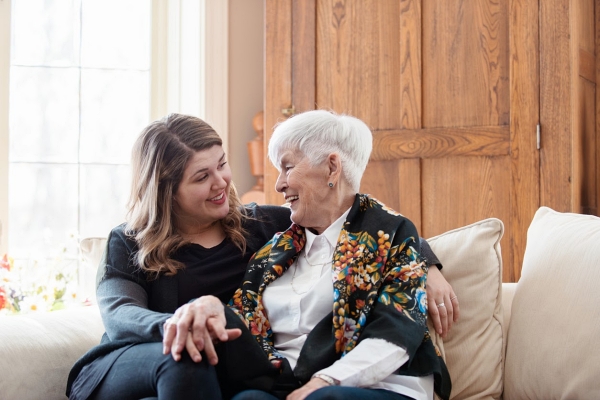 Some parents retire with everything figured out. They don't need assistance from anyone. However, others retire with lots of uncertainties. They're inadequately prepared.
If your parents fall into the latter group, you may want to step in and help as soon as possible. But how do you know your parents aren't ready for retirement if they don't say?
Here are a few signs to watch out for:
No Retirement Spending Plan
Relying On Social Security
Not Considering Unexpected Costs
Unclear Investment Picture
So how can you help?
1. Get Them To Talk About Their Finances
Most parents are reluctant to talk about money and retirement. But it's an important conversation to have if you're going to help. How you initiate this conversation will have a huge impact on whether they will open up or not. To increase your chances of succeeding, follow these tips:
Choose The Right Time
As mentioned, Money, retirement, and aging are sensitive topics. So make sure you set the stage right. Pick a time when you can have a face-to-face, peaceful and rational conversation with your parents about their retirement plans.
Get Support
It can also be wise to get support from siblings and close relatives. If that is not an option, consider having a trusted financial professional. Experts can offer unbiased recommendations, reduce tensions, and conversations on track.
Make Your Intentions Clear
Tell your parents why you want to know about their plans. Make them understand you're there to help them, not to take control and acknowledge that the topic can be sensitive.
Gather Sufficient Information
If your parents open up, ask the right questions. Remember the focus is to gather important information. So don't offer advice at this stage. Avoid statements like "what you should be doing…" Instead, say "I'm more concerned about…"
2. Make Sure They Have A Home
Regardless of their financial situation, make sure your parents have a secure and comfortable home. Most retirees want to maintain their independence. But as they age, assisted living may be a better option.
So if you have siblings, discuss what to do with your parents now and when they can no longer care for themselves. Keep in mind that retirement homes can be pretty expensive. So it's prudent to plan.
3. Find Places To Cut Costs
The best way to help your parents save in retirement is to find places to cut costs. Start by looking at their budgets or create one for them then look for items and expenses to reduce or eliminate.
For instance, advise them to reduce the number of times they eat out or move to a house they can afford.
Also, advise them to sell items they don't use to get some extra cash to meet their living expenses. This way, they don't have to depend heavily on anyone.
4. Warn Them About Financial Scams
Retirees are soft targets for scam artists. Today, seniors who don't have a large amount of savings are more vulnerable because they're lured with "make a killing" on small investments.
Therefore, educate your parents about financial scams. Reiterate the importance of getting investment advice from reliable and trusted sources. Nothing hurts more than seeing your parents lose their hard-earned money to scam artists.
5. Keep The Conversation Going
Helping your parents with retirement shouldn't be a one-time thing. When you find new ways for them to save or job opportunities for the retired, let them know. When they are independent financially, everyone is happy. And you get to focus more on yourself.
Key Take Away: Don't Forget Your Retirement
As you help your parents retire, don't forget to prepare for your retirement. Don't put yourself or your loved ones in the same situation, but rather, learn from your parents' retirement experiences.