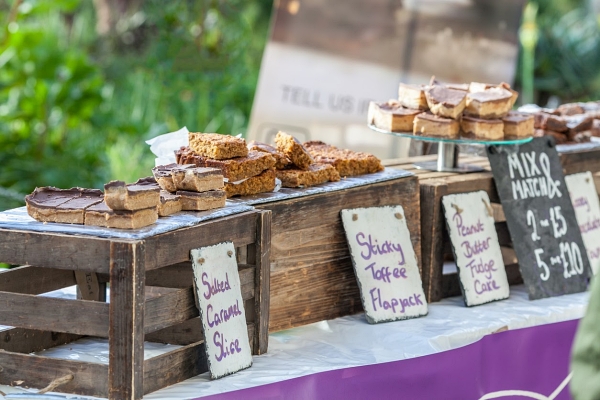 One of the most fulfilling parts of starting a home-based side hustle is the ability to convert something you love into an income-generating activity. And since you already know how to do it, you will shorten the learning curve and startup duration significantly. While not all hobbies can be turned into side hustles, here are six common hobbies that you can easily earn extra income from.
Cooking
Food is now an art. Thousands of people take time to perfect the art of cooking and taking elaborate photos to share online every day.
Google reports that over 55% of people aged between 25 and 34 look for new recipes online. So cooking is a hobby you can easily share with the world and make some money.
Why exactly is cooking one of the easiest possibilities for side hustles? For starters, you can create YouTube and Instagram accounts dedicated to sharing your recipes. With time, you can start your own blog.
Photography
Photography is one of the most creative side hustles. If you love taking photos and have a nice camera, don't let it sit idle in your basement. There are so many ways to make money using photos today than a decade ago.
Previously, you could only work as a freelance photographer. Which meant you were only restricted to the number of local gigs and events you can attend.
Today, that market is huge thanks to platforms such as Facebook and Instagram. For instance, professional photography accounts are some of the most lucrative deals on Instagram as companies are willing to spend money on sponsored posts.
So rather than sitting on your hobby, use it to gain a huge following on social media and monetize your skill. Just pick a niche you want to capture in your pictures and start posting.
Writing
Apart from making some extra income, writing and publishing online can further your career if you establish yourself as an expert in specific topics. You can either rent out your writing skills or build a platform to share your ideas.
But the quickest way to make money writing is to offer it as a service on freelancing sites. You can even pitch directly to sites for paid gigs.
Handmade Crafts
If you have the skills and enjoy working with your hands, then you can share your do-it-yourself items with the world. Handmade items tend to communicate certain quality and uniqueness that most stores don't offer these days.
You don't have to start big. Make a few items then sell them to friends and family and ask for feedback. As you rack up customers, you can scale your craftsmanship into a fully-fledged home-based business.
Some of the most sought after handmade products include candles, jewelry, bath bombs, soap, and candles.
Gardening
Most homeowners want to have a beautiful yard with green grass, flowers, and even some vegetables. However, they don't have the time or the passion to create it. So if you have a green thumb, you can earn hundreds to thousands of dollars.
If you already have the tools and a nice yard to showcase, it can be a quick and easy way to make money. Just focus on specific gardening like yard care or garden design to stand out from your competition. Another alternative is to use landscaping or indoor plant care services as possible side hustles.
Reading
If you're an avid reader, you can earn some extra income from books in many ways. For starters, become a freelance book reviewer by either targeting publishers or starting your own book blog. Not only will you get paid for it, but you'll often have a regular supply of free books.
Alternatively, you can start an editing service where you read, identify errors, fix them and offer assistance to improve publications.
Turning a hobby into a side gig can be enjoyable and fulfilling. If you're disciplined and dedicated, you can make money from your living space. And if your hobby isn't on our list, don't worry. With a little creativity, you can convert any hobby into an income-generating undertaking.