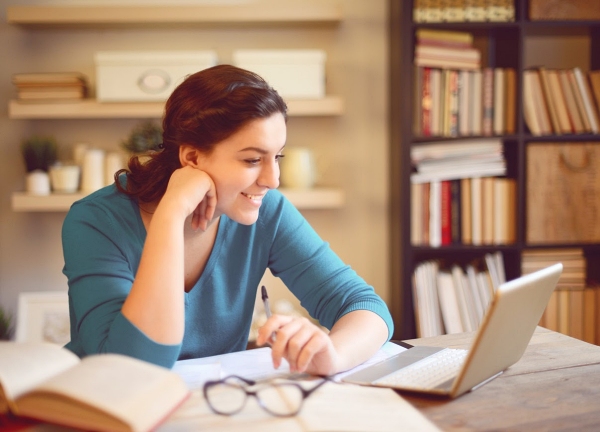 If there ever was a time that people were anxious about making money, this present period might top the list. With a reported 22 million Americans currently unemployed, the income of its citizens has been drastically reduced. Fortunately, there are many side hustles that can help you earn a little extra money!
Maybe you are someone who has recently lost their job or have seen a reduction in income due to the current crisis. After reaching out for assistance and trimming your budget, you still may feel hopeless to do anything to improve your current situation.
Even before the current crisis, however, people have developed creative ways to make money. Often referred to as 'side hustles,' a 'side gig,' or 'streams of income,' there are still things that people need and want. And there are ways you can generate some income for your family, even in these unprecedented times. Let's take a look at 3 side hustles that can bring in some extra income for you right now.
Writing
If you enjoy writing, this is one of the easiest side hustles. Whether you are a novice writer or a more seasoned professional, there are companies that will pay you to write for clients seeking content for blogs or other projects. You work from home, needing only a computer and an internet connection to do the required research. Each company has different processes for signing up and working on jobs. But once you begin writing and your content is purchased, getting paid is quick and easy. Check out sites like these to get started.
Teaching a skill/selling a service online
With people having to stay home more, a lot of people are online now. There are several opportunities for learning and socializing. Although many people are struggling financially, some are still working (many who are business owners). They are seeking opportunities to grow and connect even amid social distancing. And others may not be working, but they are looking to learn a skill they could use to possibly bring in some income. Remember the adage, 'give a man a fish, and he will eat for a day, teach him how to fish and he will eat forever.' You have the potential to be the teacher that helps someone to provide what is needed to get through these times.
So, consider what skill you could teach. Your skills can be a great opportunity for your side hustles. For example, group sessions are happening all over the internet, taking advantage of the fact that people are at home. Maybe you can teach some type of fitness class, like yoga or some other stress-relieving technique. Perhaps you can develop a series for business owners that demonstrates how to use specific design software. Take a moment to explore the talents you could share with others that could also make you some money. And yes, there are still people who are willing and able to pay.
Tutoring online
Now that schools are closed, significant responsibility for maintaining children's education is falling to parents. Parents may already be busy with taking care of non-school aged children, household obligations, work, and stressing about economic conditions. That's what makes tutoring one of the best side hustles right now.
When it comes to homeschooling, parents may not only need to help their children understand and complete their lessons but help them to stay on task while they are doing so. Remember, while children are at school, teachers are not only providing instruction, they are also managing behaviors. While parents don't have a classroom full of students to be concerned about, many would welcome someone who could help with the educational needs of their children during this time.
Being able to offer tutoring services is a skill that may be in high demand through the coming months as we head into summer. Parents will be looking for ways to help their children by not only retaining learning but also enriching their education as they look ahead to the next school year. If you can provide value to a parent by successfully tutoring their child, you have an avenue for making money right now.